Heather M. Parsons, DMD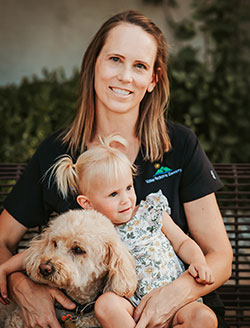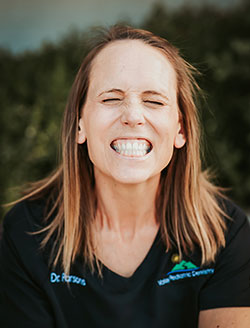 Dr. Heather Parsons is originally from the Northern Nevada area. She grew up in Virginia City, and completed her Bachelor of Science degree in Biochemistry at the University of Nevada, Reno. After that, she traveled to the East Coast to attend Dental School at Boston Univeristy Henry M Goldman School of Dental Medicince, followed by an additional 2 years training in Specialty Pediatric Dentistry at Stony Brook University Hospital in Stony Brook, New York. Although the East Coast was a great experience, she was very excited to have the opportunity to move back home after completion of residency in 2013.
Moving back home meant having all her favorite activities back in her backyard: skiing, hiking, and boating with her husband & daughter in Lake Tahoe, as well as trail running with her dogs. She was very honored and humbled to take over Valley Pediatric Dentistry in the fall of 2016, after spending a little more than a year in the office. She is very proud to be in such a strong and vibrant family-centered community. She abolutely loves getting to know each of her patients and their families personally. Her favorite part about what she does is seeing the growth and resiliency of children, as well as fostering a positive mindset about oral health and visiting the dentistm from a young age.
She stays committed to continual learning by regularly attending courses to provide her patients with latest techniques and technology, and has strengthened that commitment by completing her board-certification process through the American Board of Pediatric Dentistry. She stays involved in the community through volunteering at the Annual Give Kids a Smile Clinic, giving time to the Northern Nevada Cleft Palate Clinic, and supporting athletic and academic programs in the Carson Valley.
Emily Whipple, DMD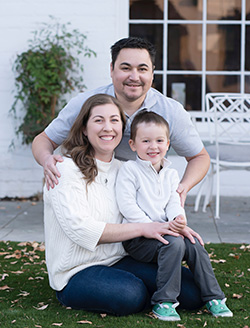 Dr. Emily Whipple grew up in Boulder City, a small town in Southern Nevada. She decided she wanted to be a dentist in junior high after having braces and loving going to the Orthodontist. After completing her undergraduate education at the University of Nevada, Reno she went back down south and completed dental school at UNLV School of Dental Medicine in 2008. She enjoyed Northern Nevada so much that she returned to practice as a General Dentist. During this time, she realized her love of working with children, and in 2013 she returned to UNLV to complete a residency in Pediatric Dentistry. She returned to Northern Nevada in 2015 and completed the final step of American Board of Pediatric Dentistry Board Certification in 2016.
Dr. Whipple enjoys spending time with her husband, bonus son James, son Freddy, and their two dogs Harley and Stevie.